Wendy houses for sale in Durban. Quickly find your Wendy House in Durban.



Wendy houses for Sale. Looking for a Wendy House? Trying to find a Wendy House supplier?
Category: Wendy Houses - Durban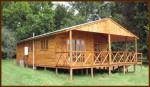 Gemini Huts have been in business since 1988, designing and building quality wooden buildings to top standards. We manufacture huts...
03/18/2013
Westmead
Total views: 849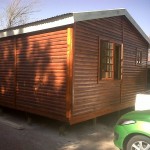 We at National Wendys manufacture and erect all types of timber wendy houses fro different uses, tool sheds, garden sheds,...
06/21/2013
Durban
Total views: 694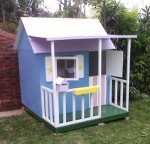 Welcome to a new world outdoors, filled with great excitement & imagination offering children a new dimension of playing in...
06/18/2013
Durban
Total views: 344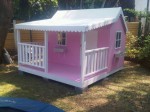 Strawberry Kids design and manufacture exclusive outdoor Playhouses for girls and boys of all ages . They are made from...
06/21/2013
Durban
Total views: 295

Need more assistance with finding a Wendy House in Durban please contact us HERE. We will find your Wendy House for sale in Durban and surrounding areas.
Wendy Houses Durban